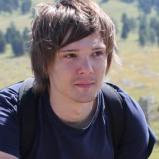 About me
Some information about me


Skills:
c++, assembler x86_64, avr/arm, linux binutils, gcc toolchain, git, POSIX, GTK+, opengl, php, python, lua, bash, blender, EDA (geda, eagle, kicad, spice & it's derivatives)
SQL, redis, drupal, web develop, ajax, html, css & other similar stuff.
Hardware experience: soldering, pcb design, manufacturing. AVR/ARM MCU families, SPI, I2C, uart, ethernet, TCP\IP, UDP\IP network stacks, NFC (rc522), Access control(СКУД), interrupt/event driven systems.
semiconductor power control solutions (lighting, door locks, stepper motors etc), ADC, general purpose electric systems, integration with desktop & web environments, web systems (slack webhooks, ifft), internet of things (IoT).
Ecommerce systems, SAP
3D modeling & 3D printing: blender, stl formats, experience with I3 reprap prusa printers.
AC/digital circuits, RF solutions.
Management, experience of team leading.
Done work:
internationals portals & infrastructure for industrial European companies, 5 years of highloaded development in big teams, Team leader role experience.
different hardware applications & automations. SmartOffice SmartHome systems.
And lot of other
contacts:
mail: job.pavelruban@gmail.com