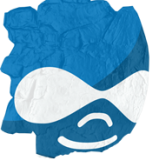 Implement custom field formatter
Drupal formatters provide field value representation as renderable array, it can be configured via content type (or some another fieldable entity_type) display settings interface. I.e. you can choose different formatters for each field of certain entity view_mode & transfer settings via features module to another instance.
To provide formatter you need:
1. Implement hook_field_​formatter_info (it's just a list of available formatters for certain field types).
2. Implement hook_field_formatter_view (it's callback where field renderable array for drupal_render will be assembled).
3. Config your view modes settings & set new implemented formatters for needed fields.

/**
 * Implements hook_field_formatter_info().
 */
function pavelruban_field_formatter_info() {
  return array(
    'pavelruban_text_formatter' => array(
      'label' => t('My formatter'),
      // For what field types this formatter will be available.
      'field types' => array(
        'text',
        'text_long',
        'text_with_summary',
        'commerce_price',
        'addressfield',
        'date',
        'datetime',
        'datestamp',
        'list_integer',
      ),
    ),
  );
}

/**
 * Implements hook_field_formatter_view().
 */
function pavelruban_field_formatter_view($entity_type, $entity,
  $field, $instance, $langcode, $items, $display) {
  $element = array();
  $settings = $display['settings'];

  // This is formatter machine name, this callback is executed
  // for all module's specified formatters.
  switch ($display['type']) {
    case 'pavelruban_text_formatter':
      if (!empty($items)) {
        foreach ($items as $delta => $item) {
            // Here you can build render array manually
            // or used already implemented.
            $element[$delta] = array(
              '#type' => 'pavelruban_type',
              '#field_value' => $itemp['value'],
              '#label' => !empty($instance['label'])
                ? $instance['label'] : '',
            );
          }
        }
      }
      break;
  }

  return $element;
} 
Comments: